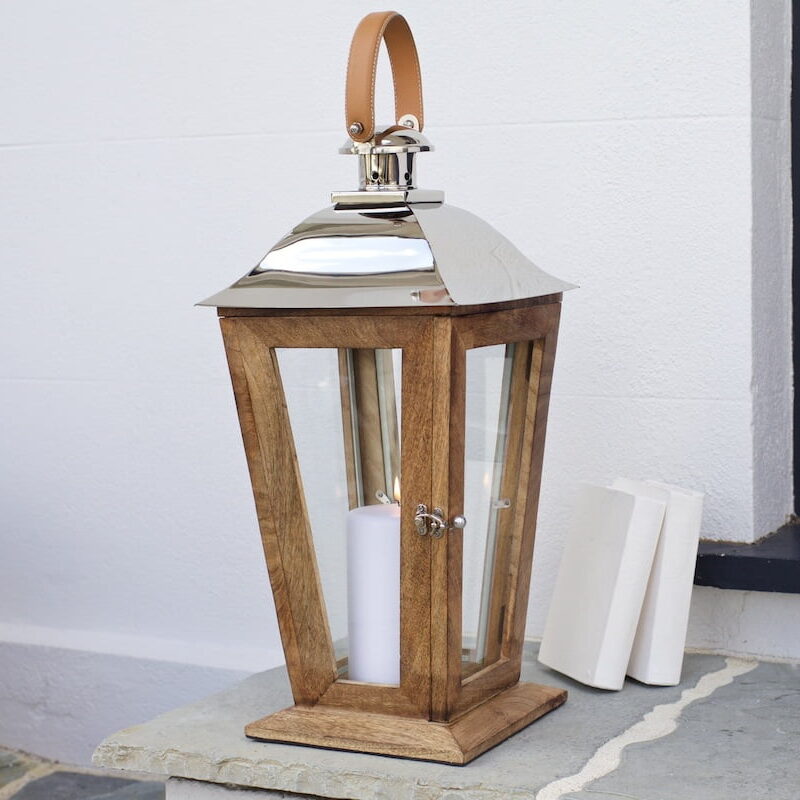 Sustainable Wood Candle Lantern – APPLEDORE
In stock
Classic with a twist! This elegant candle lantern is made with high quality sustainable Mango Wood, leather handle and stainless steel hood. Such a lovely Christmas accessory for the hallway or to decorate a fireplace.
Also available in stainless steel.
Suitable for use indoors and outside but we would recommend bringing inside after use.
Size: 26 x 26 x 60 cm
Standard (next day) UK Mainland Delivery £5.95
Larger items will incur an extra delivery charge which will be notified at the till.
Free delivery for UK Mainland orders over £85 (excludes products classified as 'large' items)
For orders placed before 2pm these will be dispatched the same day.
For other UK & Europe Delivery options click here
For complete return & refund information please click here